Description
Product Details
The 2021 model is provided with a manipulator "claw" for grabbing and lifting a suspect article. The equipment is hand-operated to ensure maximum control and is supplied with a shoulder strap together with an adjustable counterweight. It is designed to help the operator to lift an article weighing up to 6kg. We have also added a bipod so it is easy to maneuver with a suspect object to a place of safety. WEIGHT: Claw/Hand 1kg .Manipulator Pole & Claw 9.5kg Counterweight 5kg Carry Bag Hand guard Bipod.
Total Weight 18.00kg
LENGTH Folded: BEFORE Approx. 1.5m (4′ 6″) NOW 1.8m (6®.0®) Extended: Approx. 5.8m (19′ 0″) NO CHANGE MATERIAL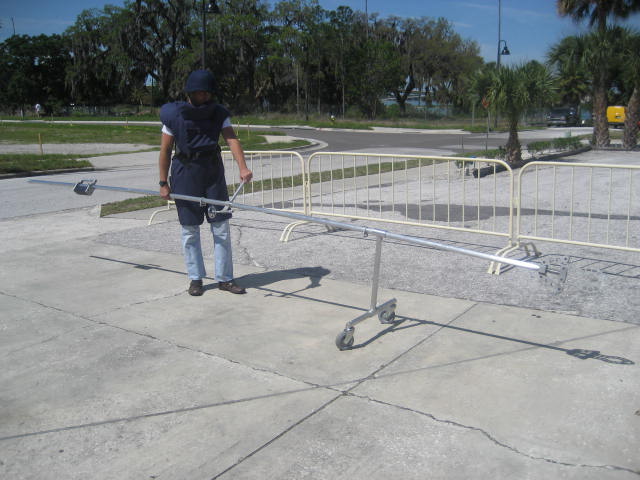 Pole Claw: High strength aluminum alloy Hand guard Shoulder Strap with Nylon webbing. Gearing: High strength steel/brass. Now powder coated in Green.
POWER Claw powered.
Carry Bag included
FREE Ground Shipping in USA Only
SKU:KEJO TM